Book Your Next Event Here At Fox Creek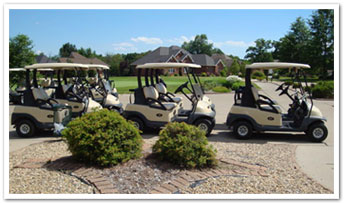 Dear Event Planner, There are many places you can choose to hold your next golf event.  With over 20 courses located in the Metro-East it can be a difficult decision to decide which golf course you entrust with holding your event.  Allow me a few minutes of your time and I'll explain why Fox Creek Golf Course is CLEARLY the BEST choice you can make for your next event.
Excellent Layout for golfers of all abilities.
Yes it is true, we hold the distinction of being a very difficult course.  But with the addition of multiple sets of tees, Fox Creek caters to players of all levels so everyone can have FUN!!!
Superb Playing Conditions.
Always one of best maintained courses in the area at a fraction of the cost.
Location, Location, Location
Located just minutes away from downtown Edwardsville, Fox Creek can easily be accessed by I-255 and other surrounding communities.
Affordability
Consistently ranked one of the top courses in the Metro East yet we charge a fraction of their rates.  Our event packages are tailored to meet your exact needs and stay within your budget.
Service
Many claim to be the service Kings but you'll really experience the difference here at Fox Creek.  Family owned and operated, when you're here as our guest we treat you as part of the family.
Hosting any type of golf outing can be a great way to entertain friends, family or even business clients. Golf outings can also serve as a useful way to raise money or awareness for your charity, and at the same time treat your guests to an enjoyable day of golf. We appreciate your consideration to allow us the opportunities of hosting your future golf outings. We eagerly anticipate your requests and look forward to creating a unique golfing experience for you and your group. Please do not hesitate to call us at 618.692.9400 if you have any questions or concerns.